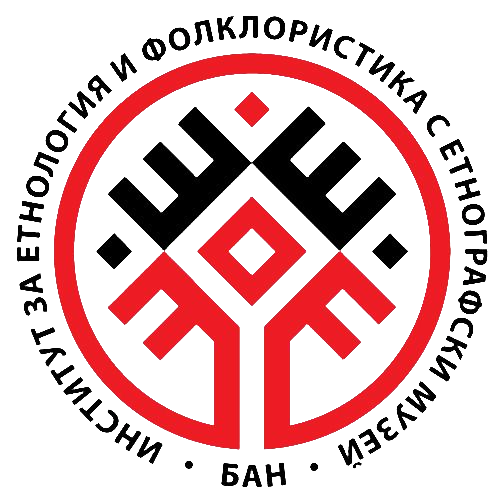 Bulgarian Folklore
Journal of Folkloristics, Ethnology, Anthropology and Arts
Published by the Institute of Ethnology and Folklore Studies with Ethnographic Museum
at the Bulgarian Academy of Sciences
2021 / 4, Anthropology of the Sensory. Edited by Irena Bokova
Sensory anthropology is a relatively new field of research. It explores the perception of the world with the variety of senses and the creative construction of experience by means of visual, verbal and sound images, and through the senses of touch and smell. Part of the articles investigate the potential of sensory anthropology for deeper understanding of cultural heritages during fieldwork and the application of the sensory-ethnographic approach in urban studies with a focus on multisensory aspects of the communication between disabled people and institutions. Indirectly, the issues of sensory anthropology relate to the creative processes in fashion design and its connection to cultural heritage as a source of ideas and inspiration, which is the subject of another paper.
Additionally, the issue also contains articles dealing with different questions of traditional and contemporary culture. Among these is a survey of the ways of interpreting and preserving architectural heritage in relation to the national processes in Southeast Europe, viewed in historical perspective. Other topics include the artistic concepts and the production of the "Folk art" experimental studio, which was active in the 1990-s; as well as the image of the ruler and his body according to the old Bulgarians before Christianity was officially adopted as a state religion.
2022 / 1, Civil Festive Calendar. Issue Editor: Grigor Har. Grigorov
Modern communities invent their own civil holidays, celebrated with official festivities, ceremonies and accompanying cultural and sports events. In their totality, these holidays form a specific civil festive calendar, which has rarely attracted researchers' attention. The current issue aims to fill in this gap by analyzing, based on concrete cases, some of the key issues in this research field. Among those are the structure of the civil festive calendar in Bulgaria as a whole (e.g. the calendars of the Russian white emigration in this country and that of the Bulgarian State after its Liberation), or the specific content of particular holidays (such as St. George's Day and the socialist holiday). Special attention is paid to commemorative anniversary celebrations, which draw a semantic parallel with distant historical periods. In this vein, the issue offers analyses on the celebrations of the 1000th anniversary of St. Methodius' death in 1885, and the 1000th anniversary of Tsar Simeon's Golden Age in 1929. The main research focus is on the issues of memory and commemoration, holidays and celebrations, and the ways in which state and local cultural policies are embodied by the calendar.